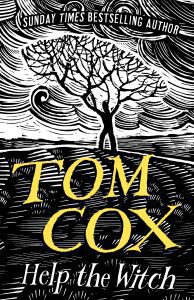 Inspired by our native landscapes, saturated by the shadows beneath trees and behind doors, listening to the run of water and half-heard voices, Tom Cox's first collection of short stories is a series of evocative and unsettling trips into worlds previously visited by the likes of M. R. James and E. F. Benson. Railway tunnels, the lanes and hills of the Peak District, family homes, old stones, shreds fluttering on barbed wire, night drawing in, something that might be an animal shifting on the other side of a hedge: Tom has drawn on his life-long love of weird fiction, folklore and nature's unregarded corners to write a collection of stories that will delight fans old and new, and leave them very uneasy about turning the reading lamp off.
"Tom Cox is an amazing writer who can take you on a strange and mesmerising journey in just a few short pages. From ghost stories with a classic feel to snapshots of a contemporary world this mix of oddities flow perfectly together… I devoured this marvellous collection in one breathtaking sitting." – Bookish Chat blog
"It feels like a collection of tales developed over time, handed down through generations.  I can imagine them being read aloud around a camp fire as the sounds of nature surround you, along with the deep, silent dark." – Shelley Fallows blog
Support independent bookshops and order Help The Witch from hive.co.uk.
Order Help The Witch from Waterstones.
Order Help The Witch from The Book Depository with free international delivery.
Order Help The Witch from Amazon.