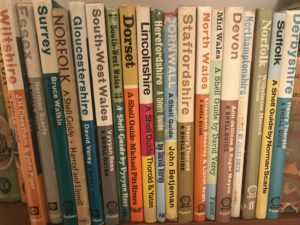 "I would have genuinely expired by now if I'd moved house as much as you," a friend said to me the other day. She is probably not far off the truth: I have moved a lot (twenty three times over the course of my life, and three times – over long distances – just between December 2017 and August 2018) and I would not recommend the process to anyone. But one of the factors that has made moving more bearable for me recently is that I know the only person I'm directly putting the experience on is me. I've lived alone during my last three moves, so I'm not unfairly burdening kids or a live-in partner by deciding to relocate. I do have two cats, of course, but by now they are hardened veterans of "new kid on the block" syndrome.. It took them a grand total of about six hours to get settled at my current place and within a week they were sprawled out on the decking as if they'd never lived anywhere else. I do feel a little sorry for my records and books, however – particularly the books, which get a little more dog-eared at each successive move. My life as a serial relocator would have been immeasurably easier, and a fair bit cheaper, without them, but I hold onto them, not only because I like reading them, and being surrounded by them, but because I have a deepseated suspicion that lining a house with books wards off evil in some deeply important way.
One pleasant aspect of boxing and unboxing books, amidst the overall mind-numbing tedium, is that it permits you a proper chance to refamiliarise yourself with your collection. Ideally, all owners of large book collections – and record collections, for that matter – would pretend to move house every couple of years, just because of the chance it gives you to be honest about your relationship with your possessions. My friendship with my books is not what it was in 1999, neither is it what it was in 2005, or even 2012. In my early twenties I raced light years ahead of myself as a book buyer, almost as if I felt the sheer process of owning certain (mostly American) literary fiction might enable me to absorb it and get on a faster track to being the better writer and more rounded human that I wanted to be. But as an actual reader, I could sometimes view it as a bit much of a numbers game, eschewing the meatier book I wanted to read for something speedier and more plot-based, because it meant I could finish it more quickly and more quickly reach my target of becoming a person who had read more books. Overwhelmed, particularly with the addition of review copies I'd built up back when I was writing for newspapers, I cut back my collection several times. Despite this, I still owned a fuck of a lot of books – many of which I hadn't read. Sometimes, I would spread out on the floor below my shelves, trying to decide what to read next, evaluating all the pros and cons of each title. It was not unusual for this exercise to last for over an hour, and leave me still undecided, quite dizzy, and badly in need of a gulp of fresh air. Despite this, and the time I wasted beating myself up for what I hadn't read, I was still reading quite a lot of books. Over seventy in 2006, as a slow reader, although this number began to dip in 2009 and 2010 as the social media revolution began to punch holes in my attention span.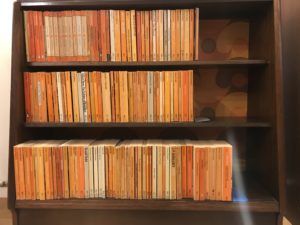 I have come to see my book collection less and less as a static thing: it goes through fallow periods, phases of immense growth, and necessary cutbacks. The way I organise mine has changed: it's more based on aesthetics, but less based on looks, than it once was, more emotional, less rigid, more honest, but still very optimistic. Over the last fortnight, still in a post-move frame of mind, I have succeeded in culling around 200 books from my collection. I feel that, in doing this, I have been brutal, but not too brutal, although only time will tell on that. Whatever the case, it has made my mind calmer and more whelmed than it was before I did it. My criteria was this: If I looked at a book, and could not tell myself that it had stayed with me in some significant way, that I was hugely looking forward to reading it, that it would be important for future reference, or that it was just too outstandingly beautiful to give away, it had to go. This is a slightly different criteria that a past me might have used, in that, even as the more honest reader I became in my 30s, there was still a part of myself that owned books in readiness for a stranger – a stranger who was somehow astonishingly erudite, astonishingly attractive and astonishingly judgemental all at the same time – who might one day come to my house but never did. I don't care about that stranger now – he or she was probably a bit of a prat anyway – but I do keep hold of some very large and ambitious books that I have been successfully not reading for many many years. If I had a pound for every time I'd read Don DeLillo's Underworld, I'd have 23 pence. Nonetheless, I would actually still like to finish it one day. It's still here, two decades after I first picked it up.
What I have realised, as I have sorted my books, is this surprising fact: I have read a lot of books. But I probably shouldn't give myself too much of a pat on the back, since that is mostly merely because I am now quite old. That said, it is still an epiphany that is pleasant to adjust to, since I have spent my whole adult life very aware that my lack of education means I need to play catch-up as a reader. Have I really read every Alice Munro book? I have. All those 90s and Noughties Philip Roths? Yes. Reading as many books as possible for the rest of my life is still as important to me as ever, but I am now less competitive about it: I find that I am less rattled than I once was by people on the Internet showing off the pile of twenty books they read last month. I have never read twenty books, or even ten, in a month, and I'm ok with that. I'm slow, and I like to take every sentence in properly. It's not a race. I also find that I'm now genuinely enjoying many of the kind of novels I wanted to enjoy in my 20s. Again, probably just because I'm now quite old, and a bit more complicated than I once was, so am more drawn to complicated books. A lot of what often once looked like meaningless literary pyrotechnics to me now has meaning and emotion – often many layers of both.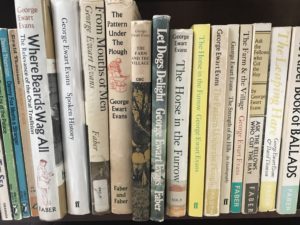 I decided recently that I've put in my time on Twitter and would rather not be on it any more – partly because I want to spend more time reading – but before I logged out a couple of weeks ago I noticed a lot of people getting hugely angry about a woman from the telly called Marie Kondo who had told them to get rid of all their books. This is proof that people on Twitter will get hugely angry about anything but also of how protective we can feel about our book collections. It is very easy to convince ourselves that they are an exact external representation of our brains, and our souls, maybe even both. I wouldn't presume to tell anyone what to do with their book collection, as it's entirely a matter of personal preference. I am equally impressed with people who have the intellectual self-assurance to give away every book they read and people who go to great lengths to curate their collection and make it an intrinsic part of their house's decor. A landlord of mine from the not too distant past, knowing I loved books, recommended a local secondhand bookseller to me. My landlord had been in touch with the bookseller with a view to purchasing a large amount of antiquarian books: not to read, just to put on the shelves in his new extension and "make it look nice". I shouldn't mock, as aesthetics are as much a part of my book hoarding as they've ever been. I am very nearly as obsessed with cover design – especially early 70s Penguins, Viragos up to the mid-80s when they mystifyingly blandified their cover design, and any Picadors up to the end of the last century – as I am with books. My house reflects this. I also can't speak for anyone else because the decisions I make about books are dictated by the fact that I'm a writer, and by the fact that I'm the precise kind of writer I have become after years of toil, terror, reading, not reading, wrong turns, delusions and nonsense. These days I tend not to have "books I read for work" and "books I read for fun"; they have all kind of coalesced into one intention. It's one of those natural byproducts that comes of writing for so many years, like the fact that writing itself feels as an important a part of everyday life as eating or sleeping or breathing, and the fact that if I don't do it for a few days I start to feel slightly nauseous. I like also to keep a lot of books around for the reason that they keep me grounded: if I'm feeling good about anything I've written, there will always be somebody on my shelf looking down on me who's much much better. If I'm feeling unfairly neglected, there's also somebody who's much much better, and more unfairly neglected. Books aren't fair, but they are full of lessons and magic. I still put a considerable amount of pressure on myself with the books I own: my collection remains at least as much one of ambitions as achievements. But I see now that all the intentions – even the deluded ones – I've had as a reader were an important part of getting to this point. I also know, in a way that perhaps I didn't always fully know, that were all my books to vanish, right now, I would still be the same me, with all I have learned from them, all the changes they have subtly imparted, still inside me. No doubt the case is precisely the same with you. But that doesn't mean there's anything wrong with any of us pretending otherwise.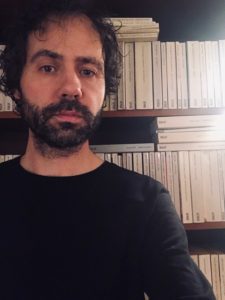 I don't write for any mainstream media publications and chose to put my writing on this site instead: around 200,000 words of it so far. It's all free, but if you feel like donating a small monthly amount to help me keep going, you can do so either by paypal or GoCardless. You'll also find a subscription link on the home page if you'd like to sign up to be notified when a new piece is published.
Read my latest book, Help The Witch. I also have just a few signed copies here: if you'd like to order one of these direct from me, email me via this form.
My new fiction book, Ring The Hill, is now funding for autumn 2019 publication.